As a Wet Ground Mica Exporter, let's share with you our Wet Ground Mica Powder.
Wet Ground Mica Powder is a kind of mineral filler made of high-quality mica raw material, washed, decontaminated, soaked, crushed and crushed, dried at low temperature and sieved. The production process makes the product retain the industrial characteristics of mica's sheet structure, large diameter to thickness ratio, high refractive index, high purity, high whiteness, high gloss, low content of sandy iron, etc. These characteristics are dry processes.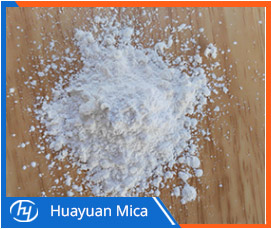 Sericite Mica
Wet Ground Mica Powder can greatly improve the application in plastics (engineering plastics such as PA66, PPR pipe), paint (anti-corrosion), rubber and other industries, and has a significant effect on improving product performance and reducing costs.
Huayuan Mica Factory was founded in 1988, was established in 2013 at an investment of RMB 8 million Yuan in order to survive and develop in the diversified market competition. The Company is dedicated to exploitation, processing, and sales of mica and mica products. Committed to the study of Sericite Mica. If you are interested in our products and would like more details, please feel free to contact us.